Perugia Press Prize
for a First or Second Book by a Woman
Prize details & support for poets:
The winner of the Perugia Press Prize receives:
Publication of her book
A $1,000 prize
10 author copies of her book
An ongoing discount of 50% off of the cover price of her book
The press provides and sends review copies to a variety of writers and review venues.
The press provides entry copies to a range of post-publication contest opportunities.
The winning poet works closely with the editor to create a book she loves, and she has a say in book editing, design, and promotion.
The press plans a book launch for the poet in MA, where the press is based, for which a partial travel stipend and reading honorariums are provided.
Perugia poets receive ongoing publicity support through our website and other social media.
The press plans readings and participates in local and national book fairs to promote the work of our poets.
Eligibility:
Poets must have no more than one previously published full-length book. You are still eligible if you have published a poetry chapbook/s or books in other genres. You are still eligible if you have published more than one full-length poetry collection in a language other than English.
Poets must be women, which is inclusive of transgender women and female-identified individuals. Because gender inequality still occurs in publishing, we consider it part of our explicit feminist mission to support and promote women's voices in print.
Perugia Press seeks to promote diversity and highlight marginalized and underrepresented voices in our publications, and to that end we encourage submissions written by poets of all abilities, ages, and sexual orientations, and from across all cultural, socio-economic, ethnic, racial, and religious backgrounds.
Perugia Press is open to considering hybrid forms, including those incorporating visuals or created in collaboration.
Individual poems may have been published previously in magazines, journals, anthologies, and chapbooks, but the collection as a whole must be unpublished.
Translations of the work of others and previously self-published books are not eligible.
Submissions from poets living outside the United States are not eligible, though international submissions from poets based in the U.S. but away during the open period of our contest are fine. As a small press, we are not currently able to support the promotion of our books on a global scale.
Poets may not be a close friend or colleague of the editor/director as she facilitates the contest and takes part in the final decision about the winning manuscript.
Simultaneous submissions are fine. Notify Perugia Press through Submittable if accepted elsewhere.
Process for submitting:
Manuscripts must be submitted between August 1 and November 15.
Manuscripts are generally between 45 and 85 pages. Please submit manuscripts that fall within or close to this page count.
Use legible typeface, and include page numbers on each page and in the table of contents.
No more than one poem per page (this means don't place multiple poems on one page; single poems that are multiple pages in length are fine).
Remove identifying material (name, address, email, bio, publications acknowledgements, etc.) from your manuscript.
We are only able to accept online submissions. Read and follow all application instructions to upload your manuscript to our page on Submittable.
Save manuscript as a single electronic file in .pdf format (e.g. poems.pdf). Other accepted formats are .doc or .docx (MSWord).
Cover letter and bio may be added, but are not required. Publications acknowledgments may be included in "cover letter" box also, but should be excluded from the manuscript itself.
A non-refundable entry fee of $27 must accompany each submission. You may submit more than one manuscript; each is considered separately and must include a separate entry fee. Make your payment of $27 using your credit card on the secure Submittable site.                                  Note: Submission fees are integral to our operations and go directly toward the                              mission and work of our small press. Thank you for your support!
Winner is announced by April 1. We also announce the results, including semi-finalists, finalists, and the winner, via our e-newsletter, this website, and on Facebook and Twitter. If you submitted and did not hear back, please check your spam or one of these places.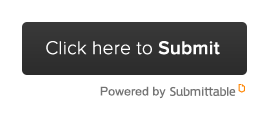 Judging:
To be certain that manuscripts receive the fairest consideration, all manuscripts are submitted to the judging panel anonymously.
Our judging panel varies year to year; many poets submit in subsequent years and always receive a fresh look at their work.
At least two readers review every submission, at each stage of the process.
All readers are trusted and respected by Perugia Press.
We adhere to the CLMP Ethics Statement. See below.
Ethics Statement:
We endorse and agree to comply with the following statement released by the Council of Literary Magazines and Presses:
CLMP's community of independent literary publishers believes that ethical contests serve our shared goal: to connect writers and readers by publishing exceptional writing. We believe that intent to act ethically, clarity of guidelines, and transparency of process form the foundation of an ethical contest. To that end, we agree to:
conduct our contests as ethically as possible and to address any unethical behavior on the part of our readers, judges, or editors;
provide clear and specific contest guidelines – defining conflict of interest for all parties involved; and
make the mechanics of our selection process available to the public.
This Code recognizes that different contest models produce different results, but that each model can be run ethically. We have adopted this Code to reinforce our integrity and dedication as a publishing community and to ensure that our contests contribute to a vibrant literary heritage.